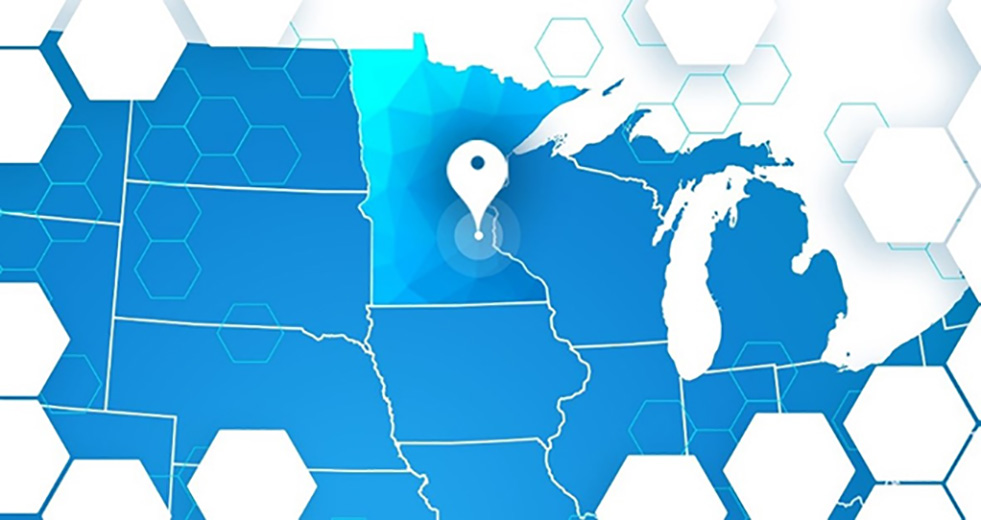 Cummins will begin producing electrolyzers in the United States at its plant in Fridley, Minnesota, starting at 500 megawatts of manufacturing capacity annually, scalable to 1 gigawatt in the future. Announced October 10, it adds to the company's growing electrolyzer development and manufacturing footprint globally. Cummins has also recently announced expansion of proton exchange membrane (PEM) electrolyzer manufacturing capacity at its Belgium factory to 1GW, has added production space to its Mississauga, Canada site, and is building two new electrolyzer factories in Spain and China, each starting at 500MW of manufacturing capacity and scalable to 1GW. 
They are part of a multi-pronged push by the company to serve hydrogen and fuel cell growth globally. Other recent developments include hallmark orders for its electrolyzers and unveiling a prototype hydrogen-powered truck – activities that also demonstrate its growing ecosystem of affiliated companies and subsidiaries such as powertrain manufacturer Meritor, Hydrogenics, and hydrogen tank specialist NPROXX in Europe. 
"Expanding Cummins' electrolyzer manufacturing footprint to the United States is a milestone not only for our company but an important step in advancing global decarbonization efforts," said Alexey Ustinov, vice president of Electrolyzers. "This is a reflection of increasing government support through the Inflation Reduction Act, Hydrogen Hubs and a blossoming hydrogen economy in the states." 
Cummins plans to dedicate 89,000 sq. ft. of its existing Fridley facility to electrolyzer production. Initially, the facility will manufacture its HyLYZER-500 and HyLYZER-5000 PEM electrolyzers there with the potential to manufacture other electrolyzer products in the future. This range of products can accommodate power needs from 1.25MW to more than 200MW for both small- and large-scale hydrogen generation projects. 
"Expanding our electrolyzer capabilities to Minnesota is Cummins' first step in enhancing our ability to serve North American customers and meet growing demand for large-scale electrolysis projects globally," said Alex Savelli, managing director of electrolyzers – Americas at Cummins. "The company continues to evaluate new opportunities to grow in North America that will enable us to extend our electrolyzer product range and manufacture next-generation technologies for larger, more demanding applications."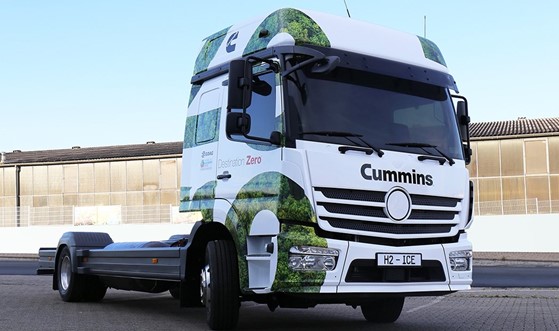 At the IAA Transportation exhibition in Hanover, Germany in September, Cummins unveiled a medium-duty concept truck powered by its B6.7H hydrogen internal combustion engine. The H2-ICE conversion highlights the opportunity for truck applications across the 10 to 26-ton gross vehicle weight range to operate on zero-carbon hydrogen fuel with a potential operating range of up to 500 kilometers. 
"The H2-ICE concept truck on show at IAA puts Cummins at the forefront of this rapidly emerging internal combustion engine technology using zero-carbon hydrogen fuel," said Alison Trueblood, executive director of on-highway business Europe. "While Cummins hydrogen fuel cells offer a highly effective solution for specific applications within the truck industry, our hydrogen engines can also help accelerate fleet decarbonization by offering a lower cost basis using more familiar engine technology." The project utilized a Mercedes-Benz Atego 4×2 truck, representing a versatile and widely used vehicle for multi-drop distribution haulage. The hydrogen conversion work does not compromise truck performance, cargo capacity or payload.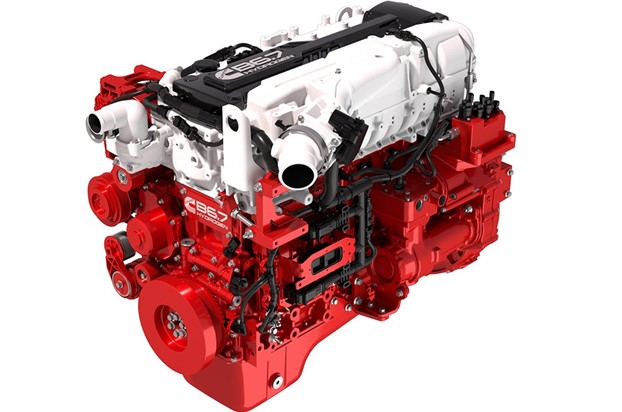 The proof-of-concept installation is rated 290 hp (216 kW) and features a 700-bar pressure high-capacity hydrogen storage system. The seamless substitution of the diesel engine with the 6.7-litre hydrogen engine and integration with the existing driveline highlights the ability of H2-ICE to offer a zero-carbon solution for fleets based on a lower cost and a more easily deployable technology path. Technical development work on the H2-ICE concept truck was undertaken by the Cummins team at the Gross-Gerau facility in Germany, working in collaboration with vehicle engineering specialists, the EDAG Group. 
"The introduction of H2-ICE powered trucks over the shorter term can help develop the hydrogen fuel infrastructure to bridge the way forward for the wider adoption of fuel cell electric vehicles. In this way, hydrogen engines and fuel cells are complementary technologies, working together to drive the hydrogen economy forward," added Trueblood. 
"Cummins continues to receive strong global market interest in H2-ICE," commented Jim Nebergall, general manager of hydrogen engines for Cummins. The excitement is evident in recent intent to order announcements from major U.S. on-highway operators Werner Enterprises and Transport Enterprise Leasing as well as from agricultural tractor manufacturer Versatile."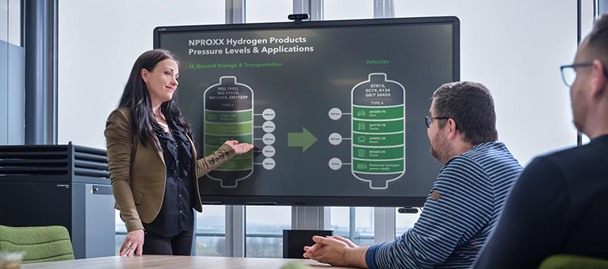 Cummins' partnership with hydrogen storage specialist NPROXX provided an important resource for the hydrogen tanks, operating at a higher 700-bar working pressure to increase the fuel storage capacity. The chassis accommodates twin fuel tanks with a total capacity of around 40 kg of hydrogen, together with an installation space remaining available for an auxiliary tank of around 10 kg. 
The tanks are structurally reinforced with carbon fibre to provide a superior strength-to-weight ratio. High-capacity fuel storage, combined with the energy efficiency of direct-injection learn-burn combustion enable the B6.7H powered truck to offer a potential range of up to 500-kilometres, sufficient for most medium-duty trucks and significantly more than an electric-battery powered truck of a comparable size.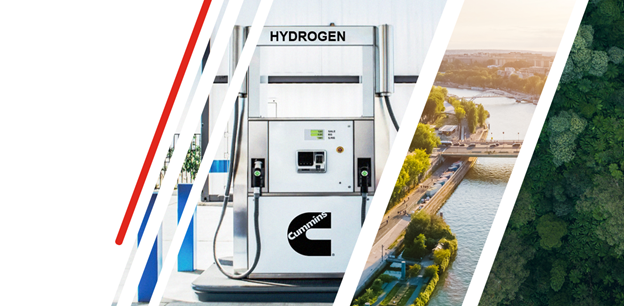 This spring in France, Cummins affiliate Hydrogenics Europe contracted to supply a 2.5-MW electrolyzer to Hysetco, a hydrogen mobility company owned by Total Energies, Air Liquide, Toyota, Kouros and others. The electrolyzer will enable local hydrogen production in Paris to power Hysetco's project to develop and operate the world's first large-scale hydrogen mobility platform that integrates hydrogen production, distribution and use.  
The project initially aims to create the largest hydrogen taxi fleet worldwide, fueled by 12 large hydrogen refueling stations by 2024 that ultimately would serve commercial vehicles, buses and heavy goods vehicles. The system will consist of a 2.5 MW HyLYZER-500 PEM electrolyzer, producing up to 380 tons of hydrogen per year and powered by renewable energy. 
Another recent electrolyzer order came from Atura Power in Canada, separately reported in e-Power Technology. For more info, see www.cummins.com.